The Right Seat Resources 
The purpose of the Right Seat resources is to support child passenger safety education for families in multiple languages and for families who may experience low literacy.
These resources include a short, educational video and print resource presenting basic information from the original "Is your child in the right seat" postcard in English and 8 additional languages: French, Arabic, Mi'kmaq, Mandarin Chinese, Nepalese, Swahili, Somali and Tigrinya.
How to use these resources
Download a "How To" guide in English
Child Safety Link hosted a webinar about the new "The Right Seat" resources and how to use these resources to support families on Sept 10, 2021.  Participants had the opportunity to ask questions and discuss possible next steps in using these resources.
The recording of this webinar can be viewed on YouTube at the following link: https://youtu.be/VoOyk1lXHfI
The videos
Each video is between 4 and 7 minutes long and helps the viewer determine if a child is in the right safety seat in a vehicle. Basic tips for how to use each type of seat are also presented. Each video has been reviewed by interpreters and community partners to ensure they are culturally appropriate for the community who speaks each language. The images in these videos are of local families. A compilation of the videos, including all 9 languages, can be found in the following YouTube playlist. 
Image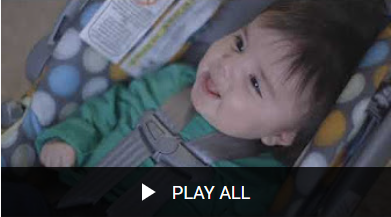 The individual language videos can be accessed by the following links:
The print resources
Each print resource covers the same points as the video and can be printed with English on one side and each additional language on the other side. The print resource is intended to support an English speaker assisting a caregiver in the other language.
These resources are designed to support you and the important work you to do to promote child passenger safety and prevent injury. Some suggested ways to share this resource include:
Add a session on child safety topics at the end of a parenting or pre-natal group, where you can present this and other resources. Contact us or visit our website for more resources on child passenger safety and other safety topics.

Home visitors and parenting support programs can use these resources to supplement child and youth safety programming.

If your organization provides free or subsidized car seats, schedule a few minutes to watch the video with families and answer any questions they might have. Remember, you can call our toll-free line for support. We will always get back to you within 48 hours.
Poster
This poster is available in 11 x 17 prints by request
| | |
| --- | --- |
| Image | Image |
Do you have questions or need support?  Child Safety Link is here for you.
Email us at childsafetylink@iwk.nshealth.ca or call 1-866-288-1388, extension 1 (toll-free in Atlantic Canada)